About the Aero Club of Buffalo
Back in the 1880's, members of the Carrier Pigeon Club of Buffalo became interested in the trials of wings, and soaring. At the same time, members of the Buffalo Bicycle Club (the High Wheel Club) worked at developing a blimp whose power was obtained from a propeller driven by pedals in the same way as a cycle. These daring men pioneered & pedaled their "sky bicycles" around Buffalo.
In 1900 the group of air enthusiasts broke away from the Automobile Club of Buffalo and, headed by John M. Satterfield, who later became known as the "father of aviation in Buffalo" founded the AERO CLUB of BUFFALO. He said "We organized when the Wright Brothers were still experimenting with their walloping windowpane". A few years later the club received its charter as the first US Aero Club Chapter from the Federation Aeronautique Internationale of France, making it the world's second oldest aero club and the oldest in America.
From pigeon, bicycle and motor clubs came the "flying & engineering group" that was the nucleus of the Aero Club of Buffalo.
Forty members of the Aero Club formed the nation's first flying squadron and were federalized in 1916 as part of the New York National Guard.
Our members, since the beginning, have been the leaders in the aviation field including presidents and engineers of all the aircraft industries, corporate and combat pilots and reads the Who's Who of aviation. Our speakers have included all the aviation history makers – Lindburg, Earhart & Rutan to name just a few of the past and we have speakers now who work for & on the future of aviation.
The early objectives of the club were to foster interest in the principles and development of aeronautics in Buffalo, to inspire and educate youths, defend our country through air power and to promote all aspects of aviation in the community as a positive influence. These goals are just as important today as they were back in the early years.
We invite anyone, not just pilots, with a love of aviation to join us to share the history and the future of aviation.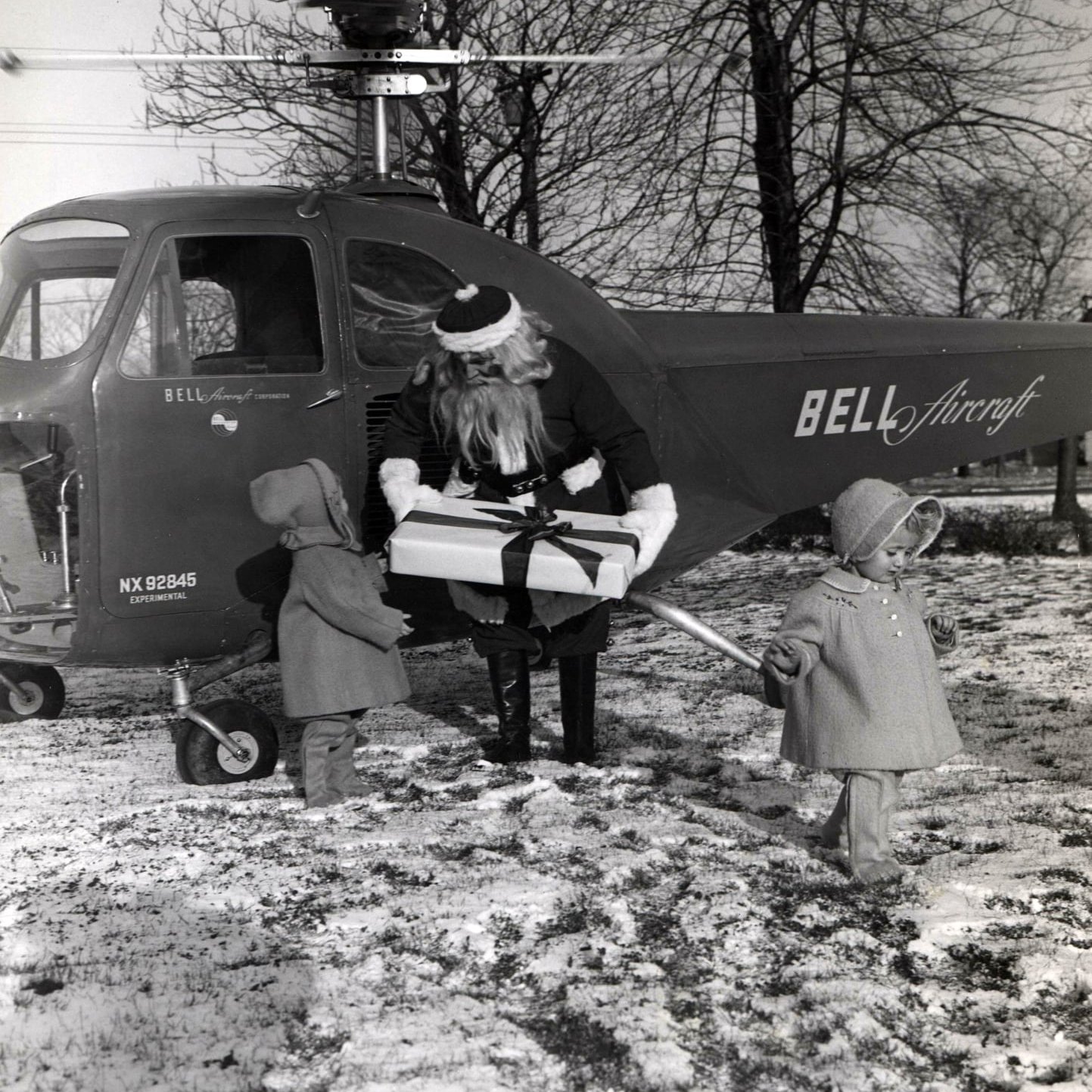 The Aero Club of Buffalo fosters interests in the principles and development of all aeronautic interests (whether a pilot or interested in learning more about aviation) in the Buffalo and WNY surrounding areas. The Aero Club teaches, inspires and awards our youth through scholarships to reach their full potential in all areas of aviation, from mechanic to pilot to astronaut. We not only defend our country through air power, but also serve as a positive influence to the aviation community through education and service.
Message From The President
View our yearly message from the Aero Club president, detailing the accomplishments of the past year and the opportunities to come.
Mary Mattocks
President
Vice President
VACANT
Dennis Perry
Treasurer

Secretary
VACANT

Cindy Pughakoff
Exec Secretary
Gerald Bainbridge
Pamela Crassidis
John Kozinski
Arlene LoPresti
Paul Maze
Stanley Nowak
George White
Larry Cobado
Walter Gordon
Jared Cummings
Mike Belcher
Mark Ables
Jeremy Chapman (Associate)
Past Presidents for the Aero Club of Buffalo
John M. Satterfield
Russell W. Bryant
John D. Larkin
Joseph D. Dotterweich
Michael F. Steffen
Hubert F. Boehm
Lawrence D. Bell
J. L. Stromme
Theodore P. Wright
Ray P. Whitman
E. Howard H. Roth
Burdette S. Wright
John W. VanAllen
John A. Williams
F. Leslie Marsden
Robert J. Woods
Ralph S. Damon
Fredric Flader
H. Liebee Wheeler
Charles M. VanDerveer
Lester Benson
Peter N. Jansen
Theodore H. Merckens
Clem G. Trimbach
A.D. Palmer, Jr.
John W. Dunn
Howard E.R. Hutton
Leslie L. Irvin
Roy J. Sandstrom
Robert M. Stanley
Clifford C. Furnas
Julius J. Domonkos
George L. Russell
Ira G. Ross
Leston Faneuf
Gordon W. Campbell
Herbert H. Roosa
John C. Seal
William G. Gisel
Edmund O. Carmody
Waldemar O. Breuhaus
Lawrence G. Riley
Richard H. McKee
Jack B. Prior
Nello L. Infanti
Richard M. Hurst
Harold K. Fletcher
John L. Beilman
Charles F. Kreiner
Robert J. Stein
George A. Hof, Jr.
Robert P. Harper
Henry C. Newcomer
William J. Carberry
Michael J. Feeney
Chester R. Hardt
Hugh M. Neeson
Joseph J. Lanza
Gerald R. Stevens
James F. Downing
M.R. (Jim) Kalletta
David D. Coe, Jr.
Maxwell Bennett
Thomas J. Comer
Charles J. Berthe
Paul D. Faltyn
Raymond F. Mambretti
Robert Palmatier
Daniel F. Rahill, Jr.
Edward F. Loomis
Ernest S. Panepinto
Darla E. Richter
James Cavanaugh
David E. Mittlefehldt
Robert A. Stone
Albert F. Belcher
Richard E. Forrestel
Peter C. Treichler
Thomas P. Kopera
Richard F. Brox
Ronald A. Grimm Jr.
Fran Bainbridge
Gerald J. Bainbridge
Stanley Nowak
G. Wayne Hawk
Michael F. Belcher
Walter O. Gordon
Larry M. Cobado
Mark Ables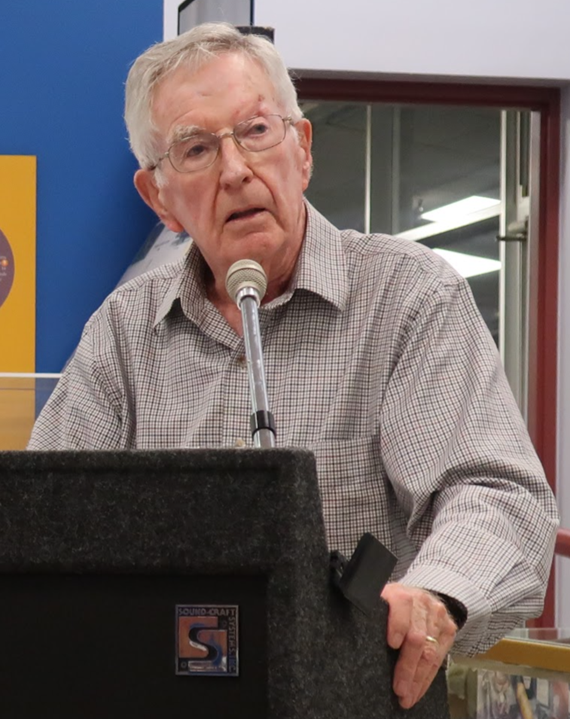 It is with a sad heart we announce the passing of Hugh Neeson, past president and long-time board member of the Aero Club of Buffalo, at the age of 89.  A 1955 graduate of what was then Canisius College with a degree in physics, Hugh spent his entire career at Bell Aerospace in Niagara Falls, retiring in 1999 as a vice president and general manager of the plant in Wheatfield.  But it was probably his volunteer work outside Bell that are his greatest contributions to Western New York.  A lifelong student of aerospace history, Hugh was a founder of the Niagara Aerospace Museum and spent many years on the board and as its curator.  Hugh was instrumental in bringing a Bell P-39, "Miss Lend Lease", back to Western New York and the museum after its discovery in a lake in Russia decades after serving in World War II.  He also served as president of the Lawrence D. Bell Chapter of the Air Force Association.  His contributions to local aerospace were recognized in 2005 with his induction into the Niagara Frontier Aviation and Space Hall of Fame, joining the ranks of Glenn Curtiss, Larry Bell and Reuben Fleet, all of whom founded major aircraft companies.  After his induction he served many years on the nominating committee of the Hall of Fame, lending his extensive knowledge of Bell programs and personnel to identifying and vetting new inductees.  Possibly the contribution to Western New York aerospace history of which he was most proud was his book on Bell Aerospace, "Larry Bell's Legacy", on which he just completed a second edition earlier this year.  Truly an example of a life well lived, Hugh was cheerful and optimistic right up to his final days.