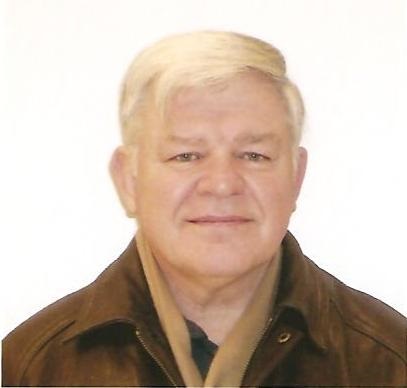 Mr Michael Belcher is a retired United States Air Force Lieutenant Colonel having served 22 years active duty. Mike graduated with honors as an Electrical Engineer from the United States Air Force Academy in 1976, completed pilot training, and initially flew the Boeing B-52 Stratofortress and later the McDonald-Douglas KC-10A Extender. Mike is a combat veteran. As a military officer, Mike held numerous command positions including Commander of the 4413 Air Refueling Squadron (Provisional) in the United Arab Emirates. Mike was the Program Manager for the procurement of several major USAF projects including the B-1B bomber defensive electronic systems and the Benefield Large Aircraft Anechoic Chamber. As an Air Force Plant Representative, Mike managed the Hughes Aircraft KC-10 aircrew training system. Mike managed the KC-10A Aeromod Upgrade Program flight test at Edwards AFB to re-accomplishing the manufacturer's aircraft acceptance test data to rebuild simulator aeromodels (using FAA and ICAO methodology); and flew several test flights and aircraft static thrust tests in support of this effort. Mike received his master's degree in Research and Development Management/Business Management from the Air Force Institute of Technology.
After retirement, Mike served Gemini Air Cargo as a DC-10 Captain, MD-11F Captain and Training Systems Project Manager. Unfortunately, Gemini went out of business. Mike was a technical consultant for Aviation Technical Solutions LLC. Mike also flew aircraft acceptance test flights for Boeing Aircraft Corporation under contract with the AvSource Group. His most recent employment was with Calspan Corporation where Mike participated as an expert witness during several Aviation Rulemaking Committee sessions and assisted writing the FAA's Stall/Stick Pusher Advisory Circular. Mike is a member of the Royal Aeronautical Society International Committee on Aviation Training in Extended Envelopes and is a licensed FAA Airline Transport Pilot.
Mike was born and raised in Williamsville and believes in community service. Mike served as Vice President and Recording Secretary for the Swormville Fire Company (SFC). Mike is currently an acting SFC Director, and a 'Red-Tagged' interior firefighter with 15 years of volunteer service. Mike shares the holiday cheers as the SFC Santa Claus for annual celebrations including visits to orphanages and the annual Christmas Neighborhood SFC Santa Run.
Mike is a member of the Clarence Flying Club. His daughter, Danielle, resides in Albuquerque, New Mexico. Many of you may remember his father, Albert, who was a past Aero Club of Buffalo President.
Mike has also served as the ACB President (2013 & 2014), Vice President (2011 & 2012) and was presented a Flying Buffalo for his presentation, 'Aero Club of Buffalo Genesis: Satterfield, Baldwin & Pfitzner' at the Clarence ACB Town Park Clubhouse 21 September 2017. Mike continues to participate as an ACB member and Director.