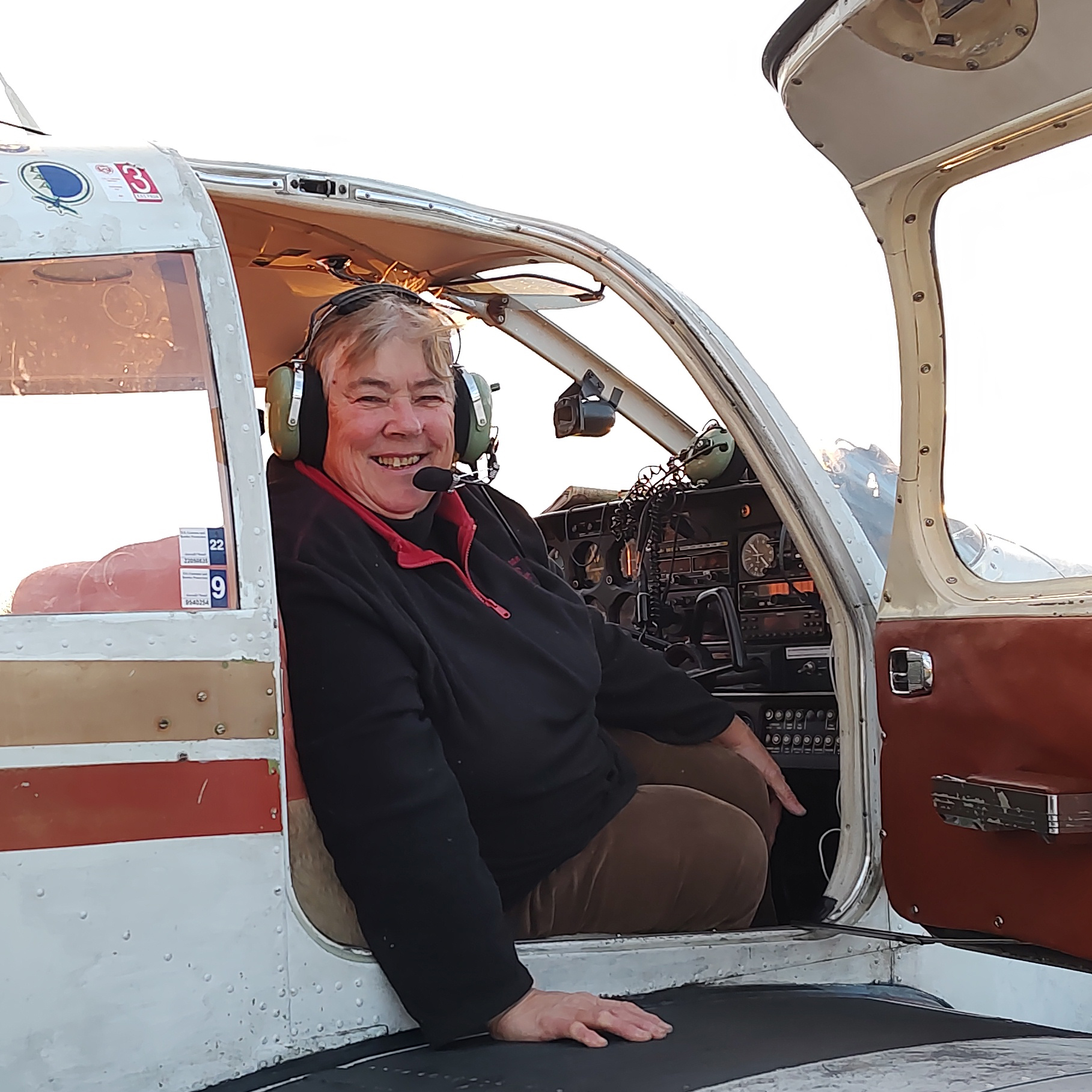 Mary Eugenie Mattocks (Willy)
Mary (Willy) is a registered nurse and midwife and holds a master's degree in nursing education. Originally from the Isle of Wight, she has lived in Western N.Y. since the early 80s. She obtained her pilot certificate in 1989 having been told by her first flight instructor that she would be very old and he would be very rich before she learned to fly a plane! This led her to discharge her flight instructor, obtain another and motivated her to continue. She has been sharing and indulging her passion for flying ever since. Willy has more than 2000 flight hours logged and has flown to many places in the United States and Canada in her beloved Piper Cherokee N222DL. She has been a member of the Aero Club of Buffalo since 1991 and is the current club secretary. She is also a member of the Ninety-Nines (The International Organization of Women Pilots), the Airplane Owners and Pilots Association, and the Experimental Aircraft Association. She has flown more than 500 Young Eagles flights in the EAA Young Eagles Program that introduces young people to flying. In 2019 and 2022 she participated in the all-women air race the Air Race Classic and hopes to compete again in 2023.
Willy is honored to be a member of the Aero Club of Buffalo and continues to help preserve the rich aviation history of Western NY and learn of the amazing contributions made by the community to scientific, aeronautical, and space development.