Become an aero club member & be a part of history!
The Aero Club of Buffalo and its membership is amazing, and you too can proudly join and be a part of this historic club. Becoming a member keeps the club strong and helps pay it forward for future generations. You'll get to hear from and meet experts on interesting aviation subjects that you never would otherwise!
Reasons to join the Aero Club of Buffalo
You'll be part of the oldest Aero Club in the country, second oldest club in the world
You'll get your own Aero Club pin
You can proudly wear our Aero Club apparel
You'll enjoy Networking with other aviation enthusiasts and professionals
We offer generous scholarship opportunities
Access to the "Members Only" partition on the new web site
Receive an exclusive invite to the Western NY Hall of Fame dinner
You'll get to hear and meet experts on interesting aviation subjects that you never would otherwise
In this age of digital interaction come enjoy socializing with old and new friends at monthly dinner meetings
You'll enjoy great networking connections at our dinners. Sit with some of the leadership of top local aviation industries such as Bell Aerospace, Moog, and Calspan.
You can officially say you are in a club that was formerly led by local aviation legends such as Lawrence Bell and Jack Prior and has been honored with presentations by Amelia Earhart and Glenn Curtis.
Join now and become part of aviation history! The Aero Club of Buffalo has been around since 1900…before the Wright brothers' first flight…and has been involved in almost every historical aspect of aviation. This is a club that is going to continue to be relevant in the aviation industry for another century.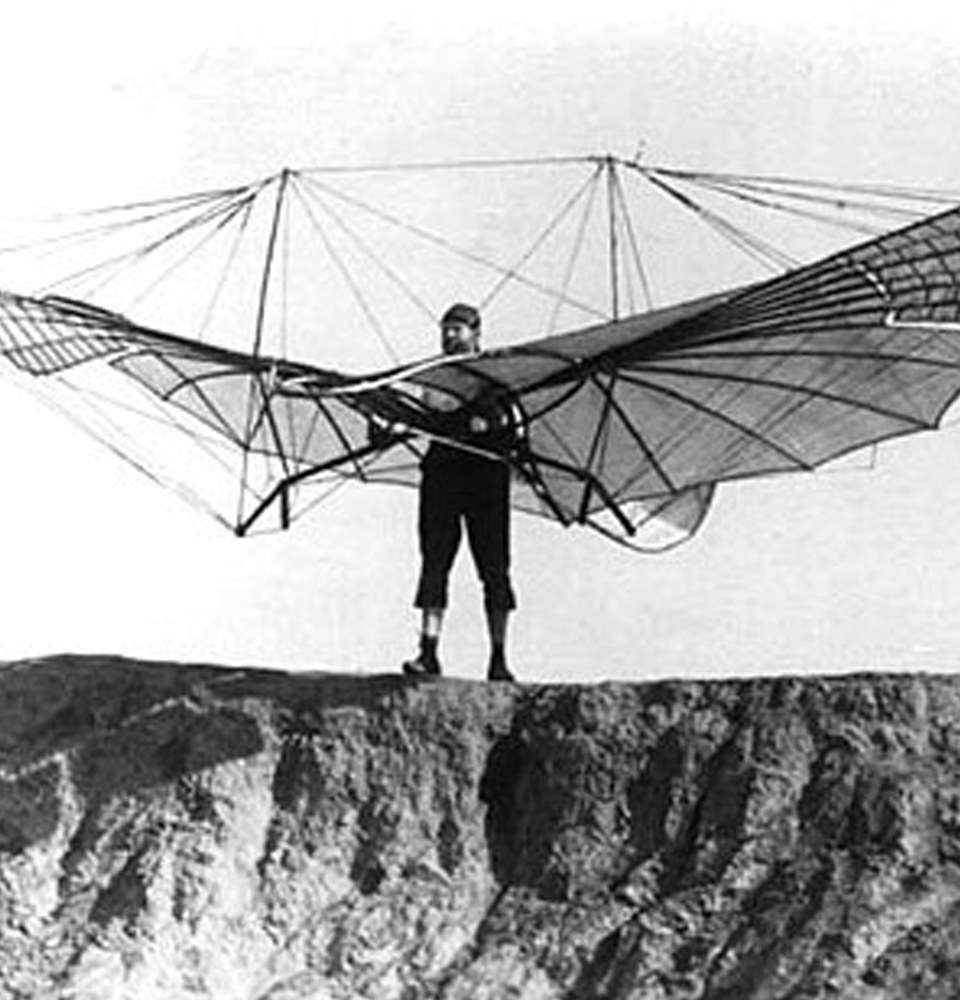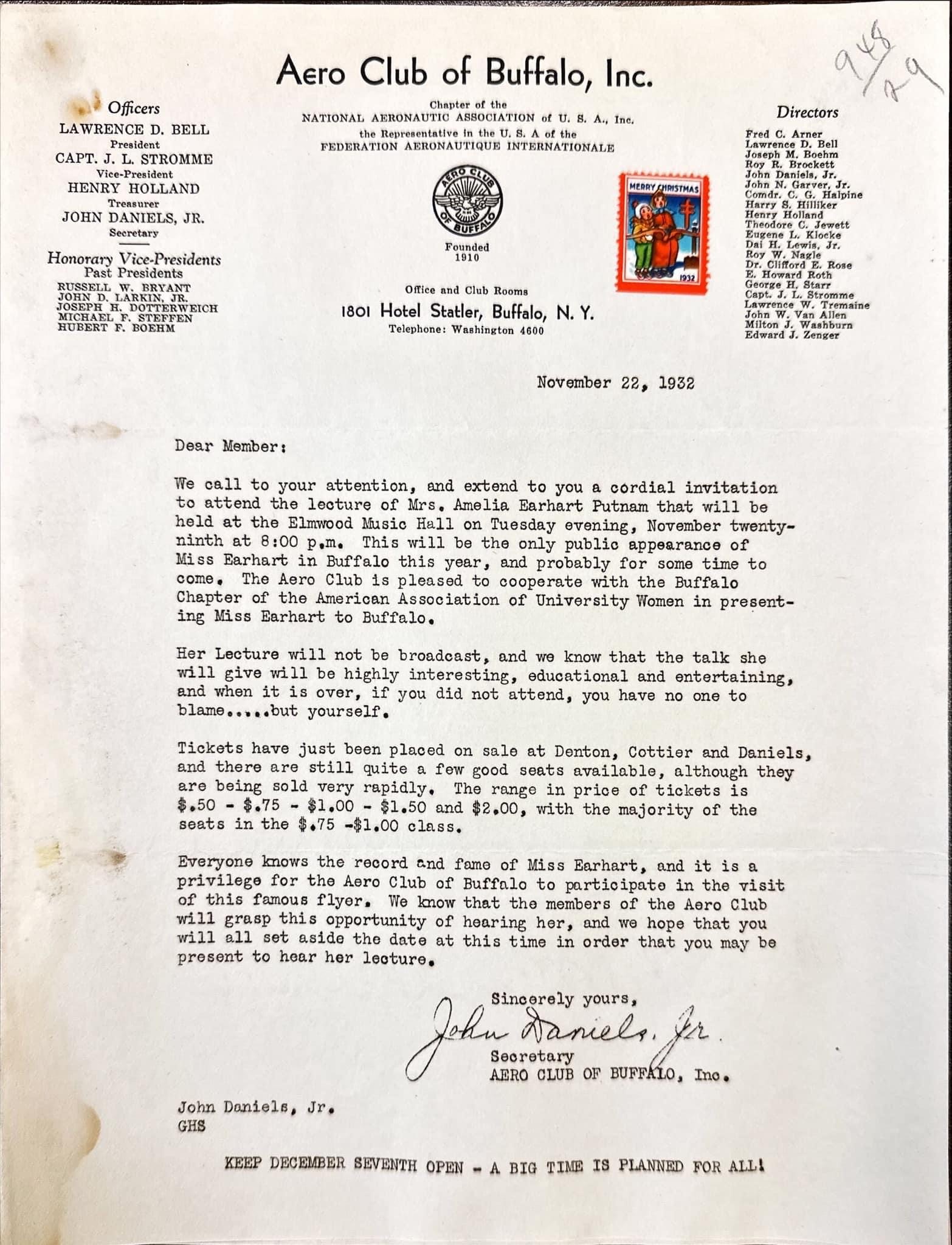 An original invitation from the Secretary of the Aero Club inviting members to see Amelia Earhart speak in November 1932!