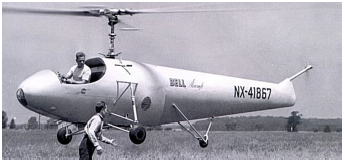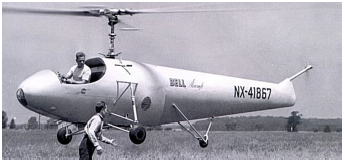 Welcome to the 2023 Aeroclub speaker season. We're excited to get started and we're thrilled to have you back!
Please join us at this joint AIAA/Aeroclub dinner/lecture and hear LtCol (ret) Paul Fardink discuss the career of Floyd Carlson, a true pioneer and major contributor in the early development and testing of a broad-range of cutting-edge vertical flight aircraft. Starting with the birth of Bell Helicopter in Gardenville, New York in 1942, he performed the first flight of every Bell Helicopter designed and built until 1960, including the Model 47 – the world's first commercially certified helicopter – tandem rotor HSL-1, tilt-rotor XV-3, and XH-40 (1956), prototype of the iconic UH-1 "Huey."
Paul Fardink, LtCol US Army (ret), is an avid helicopter historian and has written numerous articles for VERTIFLITE and ARMY AVIATION Magazines. Rated as a Senior Army Aviator in both helicopters and fixed wing aircraft, he holds a B.S. degree from the United States Military Academy at West Point and M.S. in Aeronautical Engineering from the Naval Postgraduate School. He is a member of the Vertical Flight Society History Committee and a frequent presenter at past Forums, winning the Lindenbaum Best History Paper Award seven times.
Thursday 21 September 2023
Rizotto Eatery and Sweetery
930 Maple Road, Williamsville
6:00 p.m. Cash Bar
Dinner at 7:00 p.m.
$30.00
We invite you to register and pay online. You can use the payment form below NLT 18 September 2023 or send us an RSVP email.